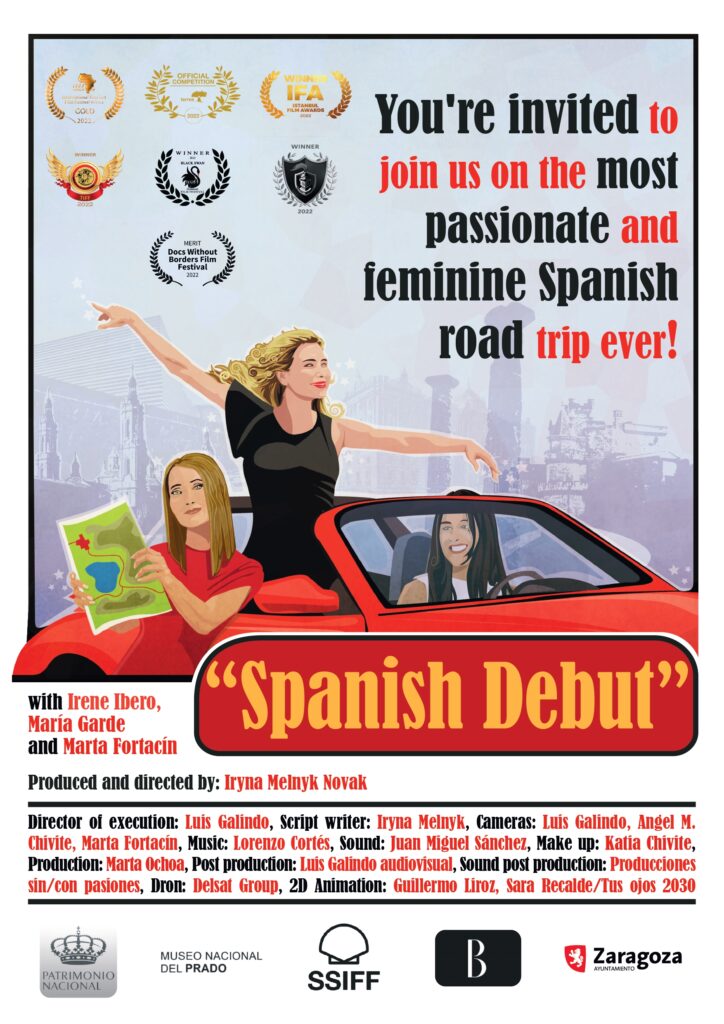 SPANISH DEBUT a unique and surprising travel show where the trips are performed by three young charming women: Maria, Marta and Irene. This time they go on a journey by beautiful Spain. Feminine travel vision, attractions which are interesting for the women and described by them, a sense of glamour and elegancy, unlimited feminine curiosity, latest fashions and hills and of course a sincere men's admiration whenever Irene, Marta y Maria go.
SPANISH DEBUT is a Berlin International Film Festival  2022 premiere and a winner of the several international film festivals.
Lorenzo Cortes a famous contemporary Spanish composer has written music for the series.